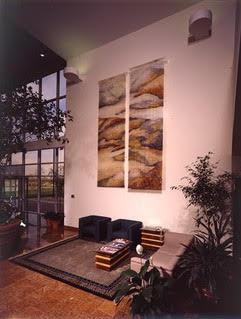 Adria Labs Intl., Colombus Ohio 4ftxft

---
Commissioned art is an important component to our studio work. We pride ourselves with careful considerations we take to meet your interior placement specifications. We work with architects, interior consultants, and private individuals. Our experiences have been enjoyable and focused to meet your artistic interior needs. Our most recent commission is at "Sashay Dance International" a high-end dance studio located in Lakewood Ranch, FL. Please conference call or visit our studios for your interior commission needs. Jamie Kirkell 941 284 7277... jamie@kirkellsilkstudios.com.
---
Commissioned art works are on display at:
The Chrysler Bldg. New York, NY
Met Life Building, New York, NY
Oyster Point Hotel, Red Bank, NJ
Sibson International, Princeton, NJ
Mark Goldstein, Paley Rothman, Attorneys at Law, Bethesda, MD
Dr Susan Wheatley, Crabtree Obstetris, Rosewell, GA
Dr Barry Stein, First Physicians, Sarasota, FL
Sarasota Memorial Hospital, Sarasota FL
Turnberry Isle Country Club, Miami, FL
Carnival Tours International, Miami FL
Sashay Dance International, Lakewood Ranch, FL
TRW International, Cleveland, Ohio
Marsaul Towers, Gates Mills, Ohio
Columbus 1 Building,Columbus, Ohio
Adria Labs International, Columbus, Ohio

International Commissions:
Aish HaTorah library, Old City Jerusalem, Israel
Devi Hotels, Aruba
 
---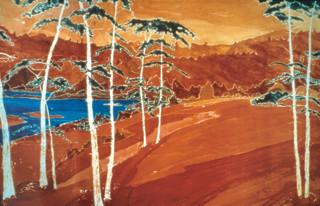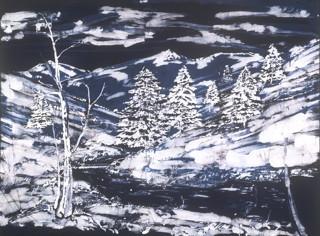 Early Autumn, TRW Intl Cleveland, Oh.              First Snow, Private Collection. Vail CO 
---
Sashay Dance Intl., Eight 3X8 tapestries, Lakewood Ranch FL.
---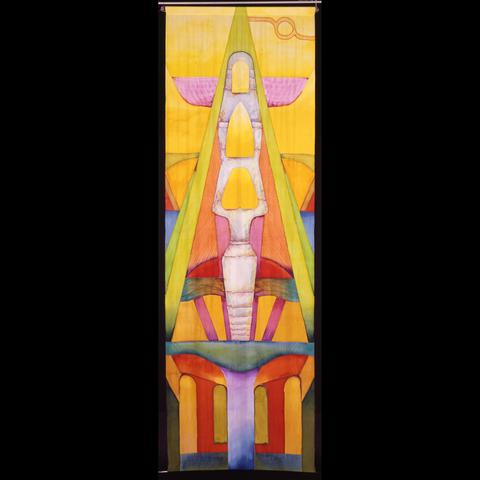 Chrysler Bldg 4x23 ft NYC, NY
---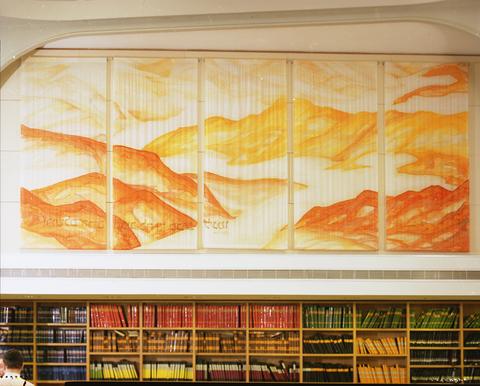 Aish HaTorah 4x12ft 5 tapestries, Old City Jerusalem 
---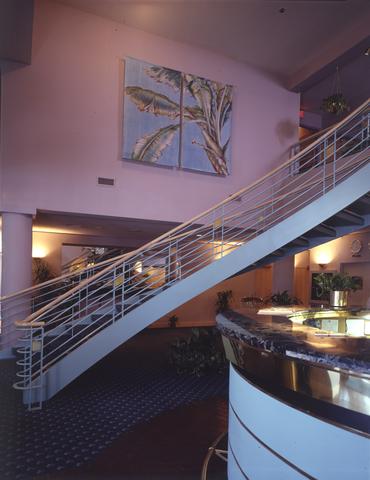 Hotel Aruba, 4x10ft diptych Aruba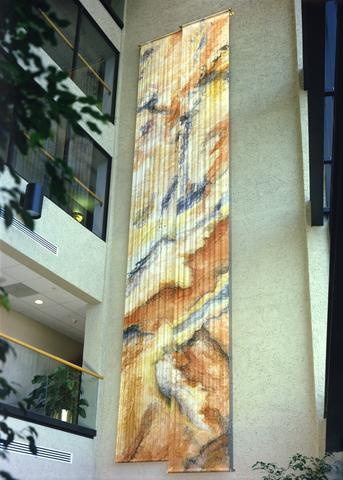 Oyster Point Hotel, Dyptich. 4x34ft. Redbank N.J.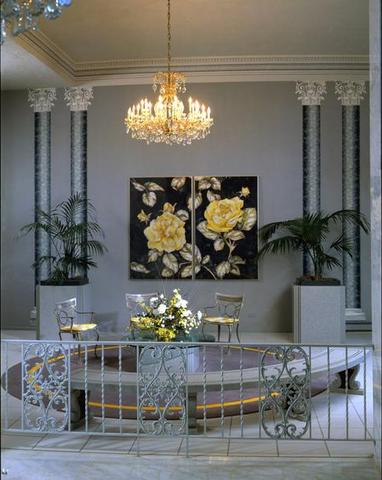 Gates Mills Condominium, D
iptych. OH.
---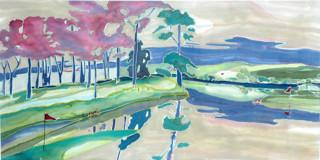 18th Hole 3x6ft Private collection, Naples, FL